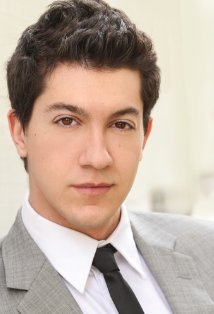 Jared Kusnitz (born November 8, 1988) is an American> film and television actor.
Jared Kusnitz realized his passion for acting at 13 when he auditioned for the school play production, Peter Pan and won the role of Michael. Jared's tenacity, talent and fearlessness earned him roles in some of the industry's leading television series' and films. His film work is comprised of </span>PROM!, Dance of the Dead, indie film Otis, and Doll Graveyard. Jared was most recently seen in ABC Family's "The Secret Life of the American Teenager," NBC's "Community," and ABC's "Surviving Suburbia".
Jared Kusnitz has played Toby, Ashley's boyfriend, on 14 episodes of The Secret Life of the American Teenager.
Ad blocker interference detected!
Wikia is a free-to-use site that makes money from advertising. We have a modified experience for viewers using ad blockers

Wikia is not accessible if you've made further modifications. Remove the custom ad blocker rule(s) and the page will load as expected.